Last night, in a squeaker, the University of Washington Huskies beat the Utah Utes to bring their overall record to 9-2 (6-2 in conference). But it's not good enough. More on that later.
Last night's game was a thriller that either team could win, right up to the last 58 seconds. Teams were swapping touchdowns, but Utah scored first so the best the Huskies could do was tie. A missed extra point and a missed field goal also kept Utah ahead most of the game.
The Huskies managed to make a touchdown with 58 seconds left in the game tying the score at 30-30. Then the Dawgs' defense stopped Utah. When the Utes punted, the Huskies had 28 seconds to score and were 72 yards from their end zone.
But a couple of good plays, including throws by Jake Browning, got them in field goal range. Sort of. Place kicker Vizcaino had already missed a field goal and a PAT. He was 38 yards out. And as time ran out, he made the field goal.
But, in a way, it doesn't matter. The Huskies can't be the Pac-12 North champion. That will be either Washington State or Stanford. It depends on who wins next week's Apple Cup (the cross-state rivalry game between Washington and Washington State).
Stanford is 7-2 in conference (after beating Cal last night) and plays Notre Dame next week so that in-conference score is not going to change. If Washington beats WSU, Washington will be tied at 7-2 in conference. But since we
lost to Stanford
last week, Stanford would be the Pac-12 North champion. If the Cougars win the Apple Cup, they will be 7-2 in conference and since they beat Stanford, they would be the Pac-12 North champion.
One would almost be tempted to root for WSU in the Apple Cup so they could be the Pac-12 North champions. But....naaaaaaw. It's the Apple Cup: the Huskies have to win it.
The Apple Cup is Saturday at 5:00 PM (PST) on Fox.
USC will be the Pac-12 South champion at 8-1 in conference play (WSU beat them).
The Polls:
As usual, the CFP rankings don't come out until Tuesday but they are often very close to the AP top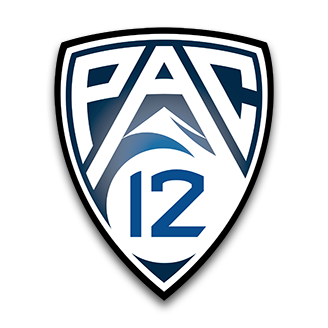 25 poll. Everyone in the Pac-12 went up one except Stanford who stayed at #20. WSU is at 14 UW is at 15, and USC is at 11. No team from the Pac-12 will be in the CFP playoffs this year.
Deep Thoughts:
Back when the Huskies weren't very good (they went 0-12 in 2008) I would say I'd be happy if they did the following:
Had at least an 8-4 record
Beat Oregon
Beat WSU
Went to a good bowl and won it.
So far this year, they've done two of those (they have a 9-2 record and they beat Oregon). All that's left this is beat WSU next week in the Apple Cup, and then go to a good bowl (which they will) and then win it.
Last year was the miracle year. The Huskies were 11-1 in the regular season (lost to USC), were the Pac-12 North champs, beat Colorado in the Pac-12 Championship Game, and were in the CFP playoffs (unfortunately losing to Alabama, which is nothing to be ashamed of). Not every year can be like that (unless you're Alabama). Last year raised the bar on fan expectations and I'm no exception. Now I bet the Huskies will lose a lot of good players to the NFL (including quarterback Jake Browning) so next year is going to be even more challenging. And the Huskies have a tougher schedule with non-conference games with Auburn and BYU (they do play North Dakota, an FCS team, in their second game). Hoping Husky coach Chris Petersen is ready to lose more of his star players and has players waiting to step into those roles.